August 6, 2010 — Figuring out what you want in life is very hard. No one tells you exactly what you want. You have to figure it out on your own.
When you're young, it doesn't really matter what you want because your parents choose what you do. This is a good thing, otherwise kids would grow up uneducated and malnourished from ice cream breakfasts. But when you grow up, you get to call the shots.
If you pay attention to what you keep drifting back to, you'll figure out what you want. You just have to pay attention.
Collect data on what makes you happy as you go. Run experiments with your life.
You don't have to log what you do each day and run statistics on your life. But you do have to get out there and create the data. Try different things. Try different jobs, try different activities, try living in different places. Then you'll have experiences--data--which you can use to figure out exactly what the hell it is you really want.
I like to be mysterious and have something to talk about at parties, so I've gone ahead and erased most of the items, but you can get the idea: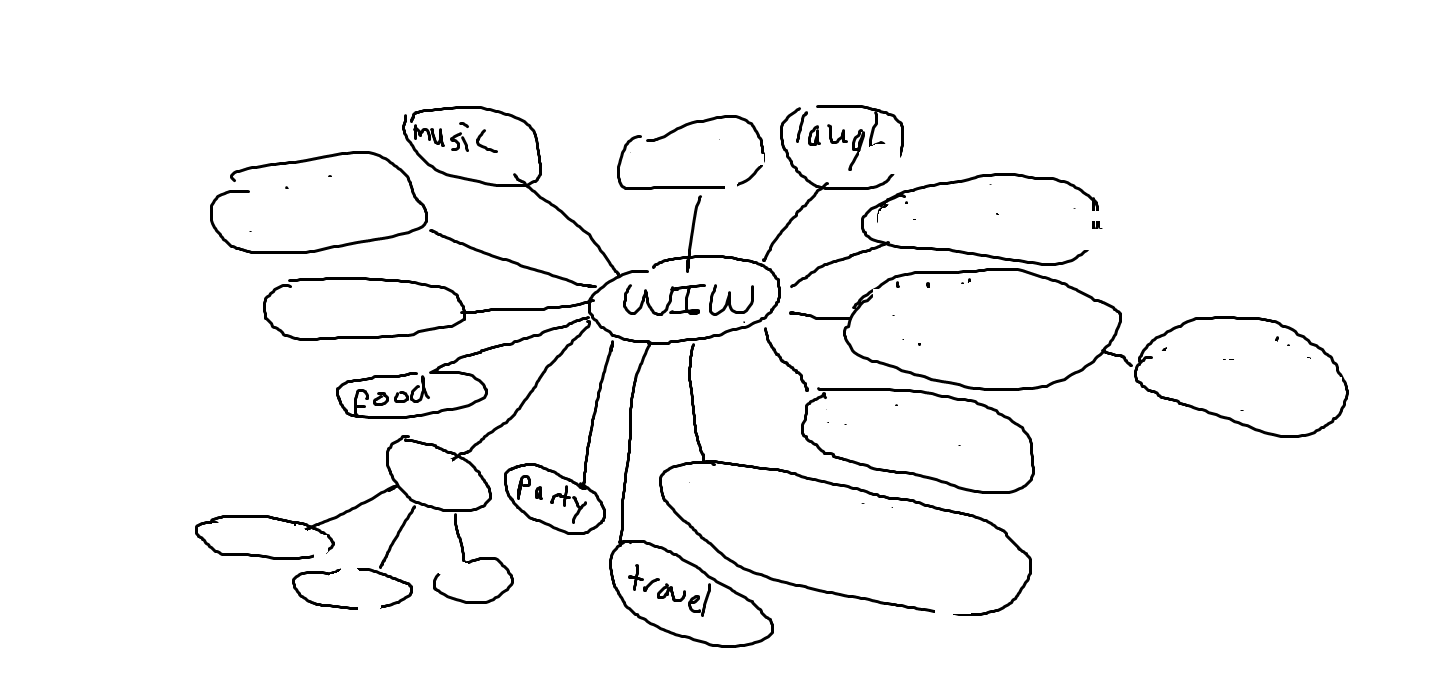 If you don't know what it is you want, try making a mindmap.