August 11, 2021 — In this essay I'm going to talk about a design pattern in writing applications that requires effectively no extra work and more than triples the power of your code. It's one of the biggest wins I've found in programming and I don't think this pattern is emphasized enough. The tldr; is this:
When building applications, distinguish methods that will be called by the user.
A UserMethod is a class method called by the user through a non-programmatic interface
UserMethods are all the entry points a user has to interact with your application. All interactions users have with your application can be represented by a sequence of calls to UserMethods.
private _sendEmail(): // ... user sendEmailCommand(...): // ... this._sendEmail()
That's it. In my pseudo code I used a "user" keyword to flag the UserMethod, but since most languages don't have such a keyword you can use either decorators or have an identifier convention that you reflect on.
I have never seen a single application with a user facing component, whether it be a Graphical Interface, Command Line Interface, Voice Interface, et cetera, that doesn't benefit significantly from following the UserMethod Pattern.
Off the top of my head, I can't think of a language that has a built in primitive for it (please send an email or submit a PR with them, as I'm sure there are many), but it's easy to add by convention.
If your language supports decorators and you like them, you can create a decorator to tag your UserMethods. Without decorators, it's easy to do with a simple convention in any language with reflection. For example, sometimes in plain Javascript I will follow the convention of suffixing UserMethods with something like "UserMethod". (Note: In practice I use the suffix "Command" rather than "UserMethod", for aesthetics, but in this essay will stick to calling them the latter).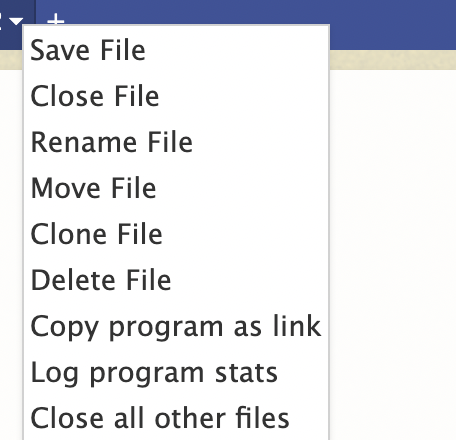 I've now also got the bulk of a CLI. I just take the user's first argument and see if there's a UserMethod with that name to call. The help screen in the CLI below is generated by iterating over the UserMethods: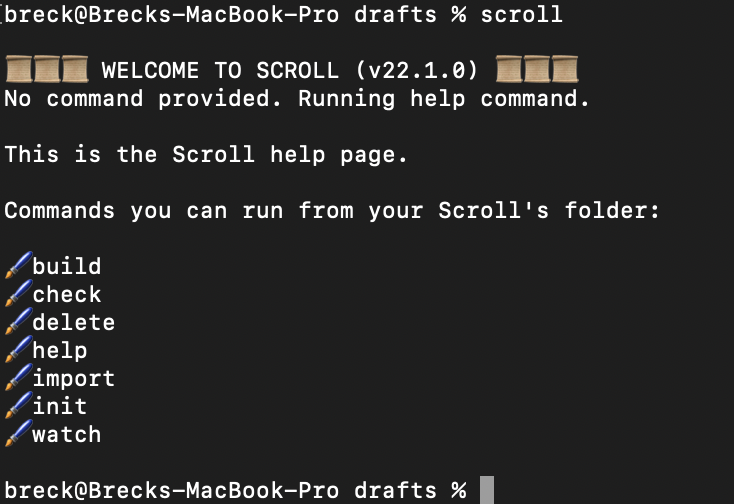 For a command palette, you can reflect on your UserMethods and provide the user with auto-complete or a drop down list of available commands.
With just a tiny extra bit of work—a single flag to distinguish UserMethods from PublicMethods, and a tiny bit of glue for each interface, you multiply the power of your application. The ROI on this pattern is extraordinary. It really is a rare gem. You do not see this kind of return often.

When editing, it is helpful to scan your entire UserMethod list and prune the commands that aren't popular or aren't needed, along with any resulting dead code.
I've tried a lot of things, like having Command classes, or Application classes, and I've found the concept of function level UserMethods to be a killer pattern in my day-to-day work. You can always graduate to more fine separation later.
All that being said, I'm sure someone has written a much better piece that would jive better with my experience, and so would appreciate links to all related ideas. I'm always open to Pull Requests (or emails)!